I want to be a boy but I can't because of my religion
I was born a girl, but I want to be a boy. Because of my religion I can't tell my family. I know they won't accept me. What do I do?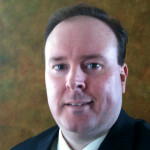 I'm so sorry to hear that you don't feel as though your family would support you in embracing your true self. Because this is a very complex situation, I would encourage you to reach out to a local therapist who specializes in treating LGBTQ+ clients. An experienced therapist can help you to explore your feelings around your gender identity and assist in facilitating a discussion with your family or help you prepare to have that conversation on your own.
I would also encourage you to contact national and local resources that can be tremendous sources of support. These include the following:
GLBT National Youth Talkline - 1-800-246-7743
Trans Lifeline - 1-877-656-8860
Trevor LIfeline, TrevorChat, TrevorText - Text CHAT to 678-678 or call 1-866-488-7386
At the end of the day, there is the family we are born with and the family that we choose. Give your family a chance, but if they refuse to accept you, know that there are people in this world who will appreciate you, validate you, and love you for who you are!
---
View 11 other answers
More Answers