My relationship is suffering from severe abandonment issues
I feel as though I'm suffering severe abandonment issues stemming from childhood. I convince myself I'm not worthy of happiness, and I'm always afraid I'm doing something wrong. It's as if I create little scenarios in my mind, and I start to believe them.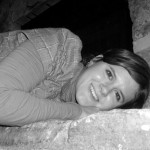 I'm glad that you are reaching out for help. What you are experiencing is common for people who have experienced abuse, neglect, or other forms of trauma. When people experience trauma they develop a feeling of shame and start becoming self critical. Therapy can help regulate these thoughts and feelings of abandonment so they are not so overwhelming. Negative self talk can be extremely exhausting. You are already starting the healing process by becoming self aware and seeking help.
Best wishes
Katrina Whitehead MA LPCC
---
View 2 other answers
More Answers