How can I help my boyfriend's anger issues?
I have an emotionally abusive relationship. We have been together for a year and a half. He got out of prison exactly a year ago and a half ago, and we have a infant. I love my boyfriend, and I don't want to leave without fighting for this first. He's an emotionally disconnected person. We never say "I love you" to each other. Every fight is worse than the last one, and I don't know what to do. He doesn't let me speak because he's louder than me, and that makes me feel frustrated. I have another problem: English is my second language. I pay half of the bills, and every time I want to speak to him, he kicks me out of the house. He apologizes sometimes. I feel like I'm the only one fighting for this. He agreed to have counseling.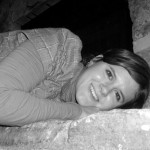 I'm glad that you are reaching out for help. All of this sounds overwhelming and confusing. All of what you discribed is common in an abusive relationship. Unfortunately, there isn't anything you can do that will change his behavior. He has to make that decision for himself. It is difficult for abusers to do this because they have to admit that thier behavior is fully thier responsibility. Abusers, a lot of times, will say they're sorry or make promises to change and then turn around and become abusive again. I would strongly discourage any couples counseling because in an abusive relationship this can become very dangerous for the victim. Individual therapy for both of you you be a safer rout. I would also encourage you to reach out to a domestic violence non profit near you because they can help you safety plan and provide counseling if you want it. Here is some information on the cycle of violence that might be helpful for you http://www.bfwc.org/pdf/Cycle%20of%20Violence.pdf
I hope you are safe and I wish you the best.
More Answers