My family says I have depression
I'm in my late teens and live with my dad. The only time I go out is for my college classes. Sometimes when I see my friends I want to talk with them, but sometimes I won't want to talk to them for days or even weeks.
Sometimes I feel i'm not worth knowing or i'm never going to do anything right.
Are they right, am I depressed?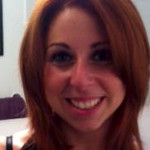 I'm alway wary of assigning a term to a feeling, as often that term becomes more important than the feeling itself. From the very little that you have written, it is clear that you are going through something that has made you extremely low, affected your self-esteem and motivation, limits your enjoyment of formerly pleasurable activities and affects your feelings of self-worth. All of these are aspects of being depressed, though you can be depressed and still not have "depression".
Counseling is definitely a place where you can go and sort out why you have had such a sudden a drastic change to your mood. Sometimes our mood can be effected by changes in our routine, losses or significant disappointments. Talking with someone will not only help you to better understand why you are feeling this way, but they will also help you to ground yourself and learn strategies and tools to help you to manage your mood and strategize for the future.
I do hope that you will reach out. Feeling alone can be harmful over long periods of time, as it can stop us from seeking out the support we need.

---
View 7 other answers
More Answers