Should I feel guilty if my adult daughter cannot afford to go on a family vacation?
I have four children. One of them is in her 20s, and she cannot afford to go, nor can I pay for her. She went last year for two weeks by herself.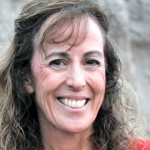 Pamela Suraci
Build on your strengths, grow in your challenge areas and improve your life!
I imagine you are trying to figure out a way to be "fair" to your adult kids. The key word is "adult". If your daughter can afford to join the family for a vacation that's great, she's welcome to come. However, as you pointed out she took a vacation by herself last year - she chose to put her resources (time off work and money) into doing that. Good for her - she did what she wanted. If she wants to budget time and money for a family vacation she will.
As for feeling guilty, let me echo the sentiments already offered - vacations are lovely, but not a survival need. Your girl is in her 20s and it's her turn to provide for herself. You did your parenting - now go enjoy your vacation with whoever can, and wants to, join you!
---
View 1 other answer
More Answers