I am very self conscious about my body
On the first day of school I wore a bra that was too big so that it would look like I had bigger boobs. I did that the whole school year and my parents never found out. But now I can never hang out with my friends at my house or invite them over because it would be around my parents and my friends would see there is nothing there on my chest.
How do I fix this?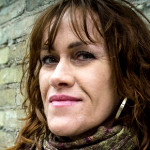 I get how you feel; you wish your body looked different and you're embarrassed that you tried to make it look different and people may notice.
You don't say how old you are. It's likely that, if you are young, your body will change as you mature, but in general, we're given the bodies we're given and I'm glad to see that there may be a desire in you to accept your body the way it is. You seem to want to stop disguising it. Bodies come in all shapes and sizes and every woman knows how it feels to struggle with accepting what her's looks like. Many men go through this as well, although women are more often targeted with cultural messages about how we're supposed to look.
Young people often believe that others are noticing and judging them. In fact, other people are far more preoccupied with who might be judging them than whatever's going on with you.
I suggest you wear whatever bra you want to wear, and if someone is rude enough to comment on it, you can ignore them and talk about the weather or the latest pop song that you love and they'll get the hint. But my bet is they won't even notice. :)
---
View 2 other answers
More Answers