I want to be a boy but I can't because of my religion
I was born a girl, but I want to be a boy. Because of my religion I can't tell my family. I know they won't accept me. What do I do?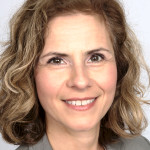 I encourage you to reach out to a counselor and get support. They can help you navigate your own feelings, and talk to you about how you can talk to your family. There are resources for you and for them and I see that some of the other counselors here have shared those resources with you. We don't know for sure how your family will react if and when you talk to them. However, it is important to consider how not telling them is limiting your life and the expression of your preferred gender. My concern is for you and how this might be having an impact on you. Working with a therapist might give you some insights into how you might tell your family. It might create an opportunity for you to also tell them with the assistance of a professional. Ultimately, you know what is best for you and telling them is your decision, and I encourage you to weigh out all the options with a therapist. I wish you the best of luck.
---
View 17 other answers
More Answers