How would I know if I have the right therapist?
How do you know you have the right therapist for you?
How would I know how to "train" my therapist to be able to give me what I need from treatment?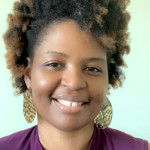 I encourage potential clients to interview therapists before making a final decision to work with me. I suggest that clients have an idea of what brings them to therapy, what they would like to benefit from therapy and what their current needs are. Based on that, when speaking with a potential therapist determine if they fit what you are looking for. When you have found the right therapist, you feel comfortable speaking freely and opening up to them, you are receiving the tools and strategies needed to address your current needs, they are listening and providing insight as well as resources that you can practice outside of session. I encourage my clients to have agenda items that they would like to address in their therapy session and if we run out of time we address it in the next session. You can also inform your therapist of what worked and didn't work at the end of your sessions.
---
View 123 other answers
More Answers