I need help coping with depression as a result of stress
My depression has been reoccurring for a long time. It all started when I was being bullied in high school. In ninth grade, my principal told me I needed to stay home for a couple days to protect myself while she spoke to my classmates. I needed professional help for my stress because I was having crying spells from the stress of going to school and confronting my classmates. After that, I was fine for a couple of years. I entered my first year of college in a really tough program with high demands of expected work. I believe my depression re-booted from there with the stress. I began to cut myself because a friend of mine at the time told me how she used to do the same and it used to feel good for her. Obviously, that wasn't the right choice. I regret ever doing that, seeing as even though I'm not self-harming anymore, I always look back at that time whenever I feel very stressed. I have a big problem with handling problems in life. Whenever a problem arises, I get stressed and I feel hopeless, as if it's not going to get better. I get way too stressed from my problems, which leads to overreacting a lot (especially when talking to others), which then leads to depression. I have a hard time coping with stress because I know that if I could handle it easily then I wouldn't be sad all the time, and I would say and do the right thing instead of overreacting to my loved ones.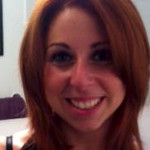 I couldn't help but notice that you did not specify your age, so I am unable to set the total chronological order and length that you have suffered in this way, but I want to start by commending you on seeking out additional coping techniques on your own. Unfortunately, it sounds like you were offered some that were more dangerous than helpful, but be proud that you were able to curb those before they caused too much harm.
From what you have written, stress has always been a difficult thing for you to manage. Often, when I am working with those who offer the same concern, there is a degree of people pleasing that comes with that stress. When we are trying to make others happy, especially when we are unable to distinguish the proper "rules for success", it can make even the simplest of tasks overwhelming.
Stress management is just that, management; of our own anxieties about the needs of others, about our skills and the ability to complete a task and having multiple requests at any given time. Each of these aspects requires a separate sets of "tools" to manage them accordingly. For example, assertiveness communication training could aid in communicating with your colleagues to manage their expectations of your deadlines and abilities, but it will not assist you with managing your own anxieties. Try to separate the different areas of the problem, in order to help yourself to find a solution and work on them in their own time.

Perhaps keeping a journal will help you to better understand why you are so easily overwhelmed by stress and help you track some of your less-helpful responses to stress. For example, does a certain person's style of communication always make you feel undervalued and therefore push you to finish their requests first? Is there a certain time of the day where you start to fall off in productivity? Is that the time fo the day where you also tend to pile up your requirements?
Try to ask yourself some of these harder questions and see where they lead you.
More Answers