How would I know if I have the right therapist?
How do you know you have the right therapist for you?
How would I know how to "train" my therapist to be able to give me what I need from treatment?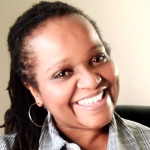 I believe you will know by your gut feeling. You may not like what you are talking about in therapy, but you sense that your therapist is there to guide you in your journey of learning yourself. I think good eye contact is a big deal, too. I appreciate my clients telling me that they want to be pushed and want tangible tools like worksheets to work on after their sessions. A therapist should be able to adapt to change as well. I wish you the best in finding your fit!
---
View 123 other answers
More Answers