How do I get my husband back?
My husband and I are separated and he doesn't even want to talk to me.
He says he doesn't love me anymore, but I would do anything to get him back. Is there any hope?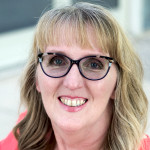 I believe there's always hope. I also believe that you are worthy of respect and love. I'm curious if you felt loved, cherished, and respected by your husband during your time together.
Feeling willing to go to any extreme to save the marriage is common, but having to do things that go against your values sets you up to develop a lot of resentment.
It sounds like you did not want to be separated from your husband, but now that it's happened, you can make the choice to focus on yourself, rediscovering, or discovering for the first time, what you really want out of life. Taking some time to grieve the loss of your marriage and practice self-care can help in the immediate aftermath.
Are there dreams that you put on a shelf during your marriage that you could reignite? By considering the dreams and desires you had at the beginning of your marriage, you might find some direction for what to do next.
---
View 3 other answers
More Answers