How would I know if I have the right therapist?
How do you know you have the right therapist for you?
How would I know how to "train" my therapist to be able to give me what I need from treatment?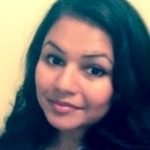 Fenny Goyal
'Sahara' means support and that is what I will do to help you meet your potential
I believe that the right counsellor will help you feel empowered, supported and understood. You should feel comfortable opening up and not be concerned that they will judge you for what you say or decide to do. I find this important to let my clients know during intake that they will never be judged for the decisions they decide to take while going over options in sessions together with me.
In terms of what you need from treatment, please feel comfortable to open up to your therapist and tell them what you need from them. For example, do you prefer them to challenge you with questions, listen to your story and ask questions throughout or near the end, give you work to do outside of sessions? The therapy sessions will work best for you if you can help them support you in what will work for you.
It can sometimes take a few trials of different therapists to find the right one so please do not give up if you feel disheartened! You should feel proud of yourself for taking the first big step in asking for help, that is not easy to do and you are on the right track already!
---
View 123 other answers
More Answers