How would I know if I have the right therapist?
How do you know you have the right therapist for you?
How would I know how to "train" my therapist to be able to give me what I need from treatment?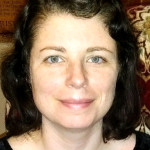 I believe that most people usually know right within the first couple of sessions if they have found the right therapist. You would want someone that you can trust and someone that you feel comfortable talking to. You would also want someone who has the experience and skills to help you with your situation. You can verify your therapist's skills and experience by asking them about their credentials, certifications, and training.
---
View 123 other answers
More Answers