I feel really uncomfortable around other people
When I'm in large crowds I get angry and I just can't deal with people. I don't really like other people (I prefer animals) they make me nervous and scared.
I lay awake at night thinking and having conversations in my head and i almost always end up making myself feel terrible and crying, I have more conversions in my head than I do with actual people.
I don't know what's wrong with me and why I feel this way. What should I do?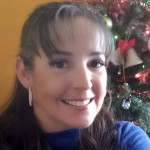 I am very sorry to hear that you are going through this! While animals can be a wonderful way to experience emotional support, you may want to consider opening up to a Life Coach or therapist to discuss some of your concerns. You are not alone, and many people are experiencing very similar anxieties. A Life Coach or professional therapist could help to guide you through these emotions and refer you to additional professional help if needed. It sounds as though you want to address some of these issues by first asking the question. Finding additional support from a trained professional whom you feel comfortable with could be the best way to get the help that you need. I wish you the best of luck on your journey!
---
View 32 other answers
More Answers