How do I get my sex drive back after my rape?
I was raped by multiple men, and now I can't stand the sight of myself. I wear lingerie to get my self excited enough to have sex with my wife.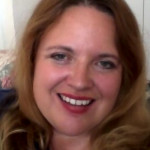 I am very sorry to hear about your rapes. Traumatic events, such as rape, can have some lasting effects. Issues with sex drive are one of these effects. Therapy can help to decrease the impact that traumatic events have upon our lives as we process through some of our experiences. EMDR can be a particularly effective modality of treatment to address this issues.
I would also encourage you to have an honest conversation with your wife about this concern. Sometimes it is helpful to have that conversation with a therapist so that the therapist can help educate your wife in regards to effects of trauma. This may help her understand that your feelings are more about the trauma and less about her as a person.
Best of luck to you!
---
View 2 other answers
More Answers