How do I open things up with a therapist without fearing judgment and condescension?
I have several issues that I need to work through. However, I am afraid of and do not trust therapists after a horrible experience. I'm dealing with grief and guilt over losing my sons due to drug use. I have a very complicated traumatic relationship issue that is causing me severe anxiety and fear.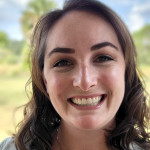 I am truly sorry to hear about your loss, as well as your previous horrible experience with therapy.
I agree with what Laura wrote about this, she makes great points. However, I also want to add a few points. It seems as though you are at a point where you want to speak to someone. Honestly, you might not find the correct therapist for you right away. It can be difficult to find someone who fits with you, who helps you feel comfortable and speaks to you completely unbiased and without judgement. That being said, those kinds of therapists do exist. Many therapists offer free consultations, perhaps not the first session like Laura, but a phone call where you can speak with them. That can give you a good idea of what they are like and if you "fit" with them.
Alternatively, have you considered going to a group? This can take a lot of pressure off of you, because there are a lot of grief groups and many are for those who lost loved ones to drug use. These can be something you do weekly, bi-weekly or even monthly and could be a stepping stone for you to get to the point where you feel ready to see an individual therapist. It is also helpful to speak with others who have gone through a similar situation. Check out psychologytoday.com or even google "grief groups near me" to see what pops up.
I hope this is helpful to you, again I am so sorry for your loss and I wish you the best.
---
View 1 other answer
More Answers