What should I do if my boyfriend can't get over my past?
My boyfriend can't get over my promiscuous past. He says he loves me but says the thought of my past is disgusting and a sexual distraction. He says he should have had more sex with different people. I don't know how to handle this.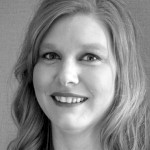 I am sorry to hear of your relationship struggles. 
One thing I wonder is did you volunteer the information about your past or is this something that he asked about? In the future, it is probably best to leave details out of conversations like this. I think it is common and natural for partners to ask about the sexual history. For one thing, it is a good idea to be checked for STD's before entering into a sexual relationship with someone, and it is fair to share that information with each other. Partners usually want to know how many you have been with and what kind of sexual preferences you have or if there is anything you don't like to do. This gets into a gray area for some people. I don't necessarily want to know how many people my partner has been with and I certainly don't want a whole lot of details. Sometimes that is an image I just don't want in my head about my partner. Vague details are usually enough.
However, I understand that your partner has the details and is not happy with your past. This is a reflection on him, not you. This shows insecurities on his part. You cannot control how he will react to information that you provide to him and you cannot control how he feels about the information. The past should remain in the past and not be held against you in the present or future. If he cannot handle your past then it is going to cloud your relationship. You can offer couples counseling to him and see if he will go with you. I have seen relationships recover from some very serious problems such as infidelity. It takes two people who both want it to work to make it work though. 
If your boyfriend cannot get over your past, you may have to let him go. Don't keep yourself tied to someone who is not right for you. Constantly holding your past over your head and holding that against you is only going to bring you down and eventually you may start having insecurities or low self-esteem due to this type of treatment. I don't see that you have done anything wrong. If you aren't cheating on him now and you answered his questions about your past honestly, how he handles that information is on him. Ultimately, relationships have a tendency to come and go. Don't fight to hold onto someone who is not right for you. It is okay to be single and enjoy being the best you that you can be. In time, the right person for you will enter your life.
More Answers