I just lost my grandpa
I just lost my grandpa and i'm having a rough time with it.
I need some help to deal with the loss, but I don't think I can pay for counseling. Where Can I get help?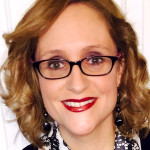 I am sorry for your loss. I understand the difficulty of needing help and not having financial resources. In some areas, you can dial 211 and find resources in the area that may be free of cost or low cost. In addition, often hospitals and community centers, churches, etc. have support groups. These are often free and many include grief and loss issues. Finally, there are some therapists who work on sliding scales and even sometimes offer pro bono sessions for clients. Hopefully some of these leads work out for you so that you can get the support that you need.
---
View 15 other answers
More Answers