How can I tell if my spouse had sex with a prostitute?
My spouse visited the red light district a couple of years back in Amsterdam. After he got back from the trip he got me tested for stds. In the aftermath he has provided multiple versions of what happened, from having a total blackout to being touched by a prostitute. How do I know if he had sex?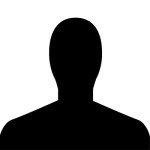 Gayle Weill
Specializing in relationships and parenting - additional certifications in Child-parent psychotherapy, Circle of Security-Parenting program, adoption competency, hypnosis, and EMDR
I am so sorry you are going through this. The harsh reality is that you can't possibly know. Being in a healthy relationship means that you have to trust that what your spouse tells you is true. If he tells you he was not with a prostitute and you don't believe him than that means there is lack of trust in your relationship. If you are experiencing mistrust in your relationship and are worried about infidelity or STDs that is very serious and it sounds like you both could benefit from being in marital counseling together. Trust is so important in any relationship and if the trust isn't there it's important to build that trust so you can have a happy and healthy home together. If your spouse is unwilling to go for marital counseling with you, then go for individual counseling! There have been plenty of success stories when even just one of the spouses goes for therapy.
---
View 14 other answers
More Answers