I get verbally abused everyday by my parents in front of my child and I cannot take it anymore
I'm being verbally abused on a daily basis by my parents in front of my child. I feel like I'm trapped and I have no escape. I feel like I have to listen to the horrible things they say and just take all of it.
I need some way of learning how to cope with listening to it especially since I have nowhere else to go. I feel very emotionally drained How can I deal with this?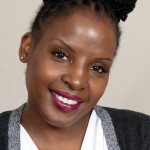 I am so sorry you are experiencing this situation. Considering that you mentioned not having a place to go, it may be best to address the problem as oppose to "just take all of it". Confrontation can be done in a healthy and effective way. Being able to communicate your feelings with the intent of improving the problem can be a great skill needed in multiple settings in life. The therapy process can help build this skill set and goal plan to remove yourself from the home. Good luck.
---
View 8 other answers
More Answers