How do I deal with all of my disorders?
I have attention-deficit/hyperactivity disorder, posttraumatic stress disorder, anxiety, anger, and memory problems. I can't work. I have no income. I'm on medicine, but I feel worthless. I want to be normal.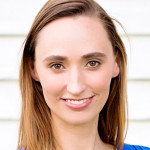 I am so sorry to hear that you are struggling. It sounds like you've had a traumatic experience that has impacted your life in many ways. Without knowing much about your history, I wonder if the trauma you suffered has lead to the anxiety, anger, and memory problems you are dealing with, in addition to PTSD. I would encourage you to look for a trauma therapist who offers a sliding scale or pro bono services. There may also be community mental health services in your area that offer free therapy if you are eligible for grant.
More Answers