I just lost my grandpa
I just lost my grandpa and i'm having a rough time with it.
I need some help to deal with the loss, but I don't think I can pay for counseling. Where Can I get help?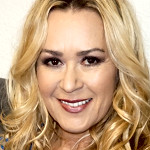 Amelia Mora Mars
Hi, I'm Amelia. I help overwhelmed, stressed out teen girls and women find peace again.
I am so sorry to hear about your loss. He must have been very special to you and it definitely makes sense that you are having a hard time with it.
Counseling may be an option if you have a university near you with a graduate marriage and family therapist program. Graduate students provide counseling at a very low cost as part of their traineeship. Here is an example... http://www.clucounseling.org/. Another possibility is a support group for bereavement and loss. Many are free.
I wish you the best towards healing your heart.
---
View 3 other answers
More Answers