I get verbally abused everyday by my parents in front of my child and I cannot take it anymore
I'm being verbally abused on a daily basis by my parents in front of my child. I feel like I'm trapped and I have no escape. I feel like I have to listen to the horrible things they say and just take all of it.
I need some way of learning how to cope with listening to it especially since I have nowhere else to go. I feel very emotionally drained How can I deal with this?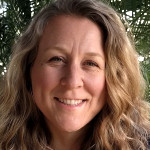 I am so sorry this is happening to you. One thought I have is for you to create a mantra or a soothing statement to say over and over to yourself as you are being bombarded with this negativity and abuse. For example you could say "Living here is temporarily, one day I will have my own place". Or you could say something like "I am a good person, I am a good parent, and I always try to do the best I can". Saying this over and over to yourself as you are listening to your parents will help you to tune out some of their words but it will also start to build more positive neural connections and start to wire your brain to build and/or strengthen your self esteem.
Focus on the temporary nature of your situation, start making plans for leaving the situation. If you are under 18 and can't leave because you are in school, now is a good time to start planning for when you can leave. That when when the opportunity is available you know how you will get a job, how you will find an apartment, who will provide daycare. This will make the transition out of your parents home much easier and it will give you something to look forward to while you are in their home. Take care!
---
View 7 other answers
More Answers