Is there a lawsuit for counselors and therapists who failed to report a relapse?
I have a relative who is in his twenties. He was in a drug rehabilitation program and got kicked out for using drugs again. No one informed family that he was using drugs again. He subsequently overdosed and was found dead.
Is their accountability of counselors, therapists or the halfway house for not reporting that he had relapsed? Is there a legal case for failing to report?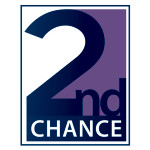 I am so sorry for your loss. Generally therapists only have a duty to report self harm to ones self or others if it is expressed to them. Often times they will not report relapses due to the fact that proper releases were not signed or patient has specifically asked them not to for fear of shaming or failure again. I understand this may not be the answer you were hoping for. I would encourage the family to seek therapy themselves for help coping with such a loss.
---
View 1 other answer
More Answers