I want to be a boy but I can't because of my religion
I was born a girl, but I want to be a boy. Because of my religion I can't tell my family. I know they won't accept me. What do I do?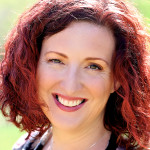 I am so glad you are reaching out for support and hope you continue to do so. First let me say, I am so sorry you are going through this.. And please know you deserve support and care, and full freedom to be the truest you. Yet sadly sometimes religious institutions and even and especially those who are close and we may need the most, may struggle embrace us for who we truly are inside. So please please reach out to others who can support you. And may you know, that you are not alone.
---
View 18 other answers
More Answers