How would I know if I have the right therapist?
How do you know you have the right therapist for you?
How would I know how to "train" my therapist to be able to give me what I need from treatment?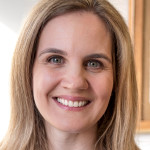 I always recommend that people have a brief phone call with a few potential therapists before deciding to meet one in person. Tell them a bit about whatever is going on with you, and then ask them how they would approach those issues. This should give you an initial sense of how comfortable you feel around them. Do they make you feel heard and understood? Do they give you a sense of relief and hope? These are some questions to consider in that very first phone call, and ones you can continue to ask yourself once you select a therapist and begin working together. There are certain issues that benefit from specific treatments (e.g. Exposure and Response Prevention for OCD) but in most cases, the therapeutic relationship is the biggest influence on how much improvement clients will experience, so it's essential that you get the feeling this is someone you can trust and someone who genuinely cares about you.
If you're not getting what you need in therapy, I would encourage you to offer that feedback to your therapist. Therapy is a collaborative process and requires your input. Your therapist should be able to take your feedback constructively and help you consider ways those needs could be met. This might mean changing tack in terms of therapeutic approaches, addressing something in therapy that is getting in the way, or even referring you to someone who has different expertise. Please know that most therapists welcome these kinds of conversations -- our primary aim is to help you feel better!
---
View 123 other answers
More Answers