My past is holding me back from my future. How can I get my life back?
There are issues from my past that have me very heavily burdened in my heart. I've been torn for so many years and I need help so I can move on with my life.
I experienced trauma when I was 8 years old and I did come out about it until I was 40.
Now I know this is what's holding me back on my happiness. I've met a very loving and caring man but because I'm holding on to these things from my past I'm pushing him away.
How can I get my life back?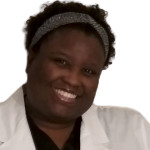 How does holding on to this serve you? Not becoming married to the trauma will be key. Recreating your life and what that means, what you want it to be. Considering who you would be, what would life be like had this not occurred, not letting it usurp your life. Take your power back. Releasing any feelings of resentment, shame, regret. Going as far as to grieve and forgive what could have been and this part of your life history, life story. If you are open you can write a letter saying what you are still feeling and you can choose even to write the response you would love to receive, and then release it by burning it (safely) or throwing it away! It's a daily practice, to find peace around this. Have you ever considered the Emotional Freedom Technique (EFT) or Hot yoga?

---
View 19 other answers
More Answers