How would I know if I have the right therapist?
How do you know you have the right therapist for you?
How would I know how to "train" my therapist to be able to give me what I need from treatment?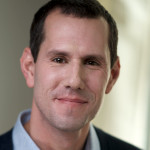 David Klein
Humanistic, LGBT-Affirmative Psychotherapy for Individuals & Couples
How do you know anything is "right" for you? I think it's an intuitive process, and not always based on the objective expertise of the therapist, either (most psychotherapy research has concluded that the client-therapist relationship is the strongest factor in success in therapy.) But, in my view what is important to check-in with yourself around whether or not the therapist can hold space for all that you come in with (for example, not expressing discomfort with things you might talk about is a big "run away"), challenge you enough where you feel like it is challenging you to grow, but also where there is some part of you that does look forward to the sessions.
How to "train" your therapist? This could be a session in and of itself I must say:) The therapist-client relationship can resemble many of the relationships in your life, or those that you seek out. A therapist, like anyone else in your life, won't be able to give you what you need 100% of the time and then expect that you will be able to function outside of the space. That can turn into a highly enabling process that won't help your other relationships. However, what the therapist can do, and help you deal with, is to tell you what they can and can't give you, and then process the disappointment that you feel when they can't be everything you might feel you need.
---
View 123 other answers
More Answers