How do I help my 20 year old boyfriend who says he hates his life?
I think adult life is making him depressed and we often sleep in on weekends untill 1 or 2 pm. We just eat, smoke weed, watch movies, and he'll go on his phone all day. He doesn't seem motivated to do much and he's often angry.
I have no clue how to help him take his mind off the negative, or to distract him into a different light. How do I help him?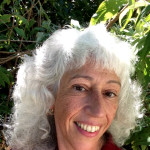 How do you help yourself to believe you require more than what he offers to you?
What do you get from this relationship which feels satisfying?
To answer this question may in the longterm be the best way to help your bf.
More Answers