How can I be less insecure and needy with my girlfriend?
I blame my past relationship for it. I know it is bad to be this way. I want to get past it.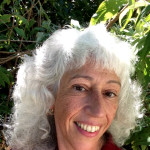 How did you come to the conclusion that you are acting needy?
Is this what your partner told you or are you feeling this way about yourself?
The difference is that what you'd like from a relationship may be very reasonable, only that your partner is not someone who wants to meet your needs.
One way of evaluating whether you're actually needy is whether you feel that you give yourself love, take good care of yourself when you're in situations that are not connected to being part of a couple.
If being by yourself feels uneasy most of the time, then probably practicing self-love, consciously treating yourself with consideration and thoughtfulness, may help you feel less needy of others.
This way, when you're with a partner, the time together will be in enjoying the partner, not getting love because of not figuring out a way of giving love to yourself.
---
View 1 other answer
More Answers