PTSD is impacting my whole life
I have PTSD. The side effects are really bad and have impacts on sex, anger and my relationships. I even lost my job month ago.
How can I get my life back?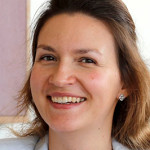 Viktoria Ivanova
You are a warrior! Every day you wake and face the excitement and challenges of the world. At times, we all need a guide to get us through the tough times on our life journey. Together, we will decipher mysteries of life.
Hi there,
I hear you, PTSD has a very debilitating effect on your whole life. I know that from personal experience. Recovering from it is possible and doable!
First is step is to acknowledge to yourself that your PTSD symptoms are a normal reaction to an abnormal and traumatic event. The nightmares, the anxiety, the heightened startle response - are all typical human responses following exposure to a frightening event. It's important that you don't blame yourself or your body for reacting this way, rather approach yourself with compassion and kindness that you would extend a friend who is hurting.
The second step is to start taking steps towards healing. I would really encourage you to see a counselor or therapist specializing in trauma recovery so that you have a guided, step by step support. But if this is not an option, you can begin your healing on your own using a step-by-step approach outlined in the book, Healing Trauma, by Peter Levin. It's a very hands-on book and even comes with a CD audio guide. It has concrete exercises that you can do to help you eliminate dissociation, feel grounded, and decrease your anxiety response. I have used myself and with my clients with great success!
You can begin your recovery journey now with this video with Peter Levin's approach to Trauma Recovery: https://www.youtube.com/watch?v=nmJDkzDMllc
One last thing, I suggest consulting with a nutritionist or a doctor to help you boost your healing with supplements, vitamins, and minerals. The stress from PTSD is very draining on the body, and you use up a lot of energy and resources, so at times of trauma supplements are quite necessary for recovery (Magnesium, Omega 3, Zinc, Vitamin C....etc)
---
View 6 other answers
More Answers