How can I get "out of my head" and stop obsessive thoughts?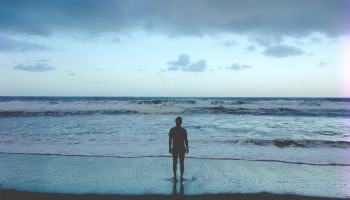 Often times I find myself thinking scary thoughts and sometimes I even scare myself into thinking that something bad is going to happen to me. Once it starts, the thought continues going through my head and I can't get it out. How can I stop these thoughts?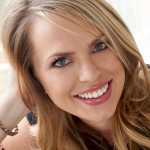 Alison Repp
Anxiety specialist offering short-term therapy for lifelong vitality
Hi there,
I first want to let you know that having these thoughts is completely normal. Studies have been done that show that 80% of human thoughts are "negative" so you are not alone.
I like to think of thoughts as a tornado... if you are in a tornado, you are completely consumed by it and it is nearly impossible to do anything beneficial. However, when you are, let's say, a mile away from a tornado, it is still scary but you have the option to do something that is important to you such as get shelter or make sure your family and friends are safe.
When unhelpful or scary thoughts arise, we tend to start a "war" with them, which is the equivalent of jumping into the tornado. This makes the thoughts and emotions bigger and intensifies the feelings that go with them.
So the question I imagine you have is "how do I get out of the tornado?" There are 3 steps to doing this:
Get distance from your thoughts by adding "I am noticing I'm having the thought that...." to the front of them. For example, "I am noticing I am having the thought that something bad is going to happen to me."

The purpose of this is

not

to decrease your fear or get rid of the thought. These thoughts might always be there and that is okay because that is how the mind naturally works so struggling with that is a waste of time and energy. The purpose is to gain some distance from the thoughts so you don't get swept away by them. You can imagine them floating along like leaves in a stream or clouds in the sky (and often the same thought will come back again and again but that's okay... just continue to notice it with curiosity). I imagine the thoughts get in your way of doing what really matters to you so if you can get a little bit of distance, you can do things that are fulfilling and meaningful to you.

Tune into your body and notice what sensations come up and where you feel them most intensely. Then breathe into them and make room for them.

Our 5 main emotions are: joy, sadness, fear/anxiety, shame, and anger. ALL of these emotions are part of being human and there is no escaping them. So again, struggling with them ends up intensifying them. Instead, let them be and make a little bit of room for them. Often a side effect of this is the intensity will decrease but it might not. The purpose is to keep them from becoming

more

intense.

Contact the present moment

.

Notice what is happening here and now. One way of doing this is tuning into the five senses. What are some things you hear, see, taste, smell, and feel? Another way is to notice what is happening in your body (without trying to change it). How deep are your breaths, what is happening with your heart rate, are you cold/warm, etc?
Implementing these three steps can help you to refrain from getting caught up in your unhelpful thoughts. Unfortunately there is no way to get rid of thoughts or feelings completely. So the only option that works in the
long run
is to accept them while continuing to do what matters to you and what is fulfilling to you.
I hope this helps!
---
View 4 other answers
More Answers