PTSD is impacting my whole life
I have PTSD. The side effects are really bad and have impacts on sex, anger and my relationships. I even lost my job month ago.
How can I get my life back?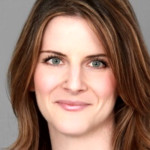 Hi there,
I can sense the frustration in your post.
PTSD can, and often does affect so many aspects of life. There are evidence based treatments for PTSD that can help with some of the side effects. You can learn to identify your triggers, ground yourself and regulate your emotions better for example. It is possible to recover but it will be slow, and it is hard work. It is important to know that. You need to be gentle with yourself.
If you don't have one already, I would suggest trying to find a therapist, depending on where you live, there may be some free or low-cost options available or support groups.
Your life may not look the same but it is possible to have life after trauma.
---
View 10 other answers
More Answers