How do I handle being wanted in a relationship when I'm used to feeling unwanted?
I've always thought that there wasn't much good out there for me. Now that things are actually going well, it kind of scares me. I spent most of my life feeling unwanted and figured I would be alone. I recently met a great woman who seems to really like me, and I don't know how to process this. It's bothering both of us.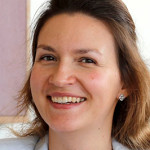 Viktoria Ivanova
You are a warrior! Every day you wake and face the excitement and challenges of the world. At times, we all need a guide to get us through the tough times on our life journey. Together, we will decipher mysteries of life.
Hi! Thank you for your question. It's tough to be in a healthy and loving relationship when we believe we are not worth it. Quite often being in such a relationship is very uncomfortable as it goes against everything we believe about ourselves.
First, I want to say you are very brave to open up yourself to the relationship with this wonderful woman you met.
Second, I would like to invite you to treat yourself with compassion as you are entering this unknown territory for yourself. Doing something new and totally unfamiliar can be scary, so it's vital that you are kind and gentle with yourself. Acknowledge that what you are doing is scary and uncomfortable and that it will take some time to get used to it.
Don't judge yourself and force yourself to feel a certain way. It's important that you are patient with yourself and tolerant of your discomfort. With time, space, kindness, and tolerance your discomfort and fear will start to dissolve. Invite your new partner to also relate to your feelings in the open and compassionate way.
The worst thing that you or your partner can do is to rush your feelings, pressure you to feel in a different way or to say that there is something wrong with you cause you feel a certain way. Please be gentle with yourself and celebrate and acknowledge every small victory. Every time you do something little, like holding hands or receive a compliment and it no longer scares you as it did a week ago - celebrate that progress!
---
View 3 other answers
More Answers