My wife is cheating and won't tell me the truth
I found out today that my wife is cheating on me. I love her, but she won't tell the truth even when I have proof. When I beg her to tell the truth, she yells, cusses, and gets a huge attitude.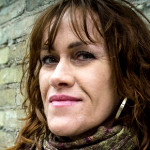 Hi Prattville,
I'm sorry this is happening to you. You need support right now, and yes, you need answers. She is in denial and is trying to hide the truth, to protect herself. This is a natural behaviour. You don't indicate whether she wants the marriage, or is planning to leave. Which way you go from here depends in part on the answer to that question.
If she wants the marriage, you certainly have the right to say "I need answers to all my questions". Giving you the information she needs has to be (if she wants the marriage) more important than protecting herself. I would support your right to advocate for all the information you need in order to feel secure or make decisions. She may fear that the truth will turn you away. If you want to, you can reassure her that you want the marriage no matter what the truth is. If the marriage is to survive, it needs openness.
If, on the other hand, she's planning to end the marriage, then you might want to resign yourself to the fact that you may never get the information you seek. You are better off, in that case, seeking support from friends and family rather than beating on a closed door.
Your wife has some decisions to make. Try to give her a bit of time to make them. You can patiently say "I know this thing is happening. Talk to me so we can deal with it together. I want to move forward but I need the truth." Only time (and a good therapist, if she is willing and wants the marriage) will tell which way this one will go. Individually, you can seek professional help as well.
More Answers