My family says I have depression
I'm in my late teens and live with my dad. The only time I go out is for my college classes. Sometimes when I see my friends I want to talk with them, but sometimes I won't want to talk to them for days or even weeks.
Sometimes I feel i'm not worth knowing or i'm never going to do anything right.
Are they right, am I depressed?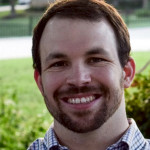 Hi,
Depression can look different for everybody. It sounds to me like what your family is trying to tell you that they are worried about you, and think this behavior might be a result of depression. If what you are experiencing seems fine and normal to you, it may be nothing to worry about.
It is very common to have thoughts of doubt about yourself and your abilities, and it may help to open up about those thoughts to people you trust. Developing relationships with friends and families can be a very rewarding experience, but it can take a brave person to reach out!
---
View 10 other answers
More Answers