How can my boyfriend forgive me when I can't forgive myself?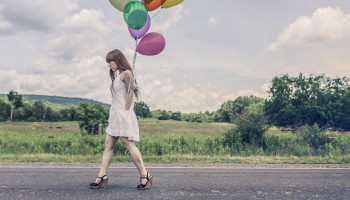 I have been in a relationship with my boyfriend for about six years now. In the past, our relationship was difficult and frustrating. We argued a lot, and due to that, there was a lot of tension between us. We stayed together because we love each other and wanted to make it work. I used to party a lot, and several times I got into situations where I would end up kissing someone else. These situations were never more than just kissing. I have come clean about these situations with my boyfriend, and he decided to forgive and move forward with me. I love him so much and want to work things out too, but I'm having a difficult time understanding how he can forgive me. I can't seem to forgive myself. I'm overwhelmed with feelings of guilt and unworthiness.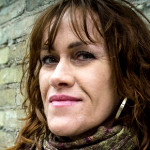 Hi Cerritos,
This is an interesting twist because it's more common for the person in your position to want to move forward, and for the person who was wronged to struggle with forgiveness. You are lucky to have a loving, compassionate partner, and your boyfriend is lucky to have a partner who takes full responsibility for their actions.
My hunch is that you learned some things about yourself when you were younger that are playing a role here. Your sense of worthlessness seems out of proportion to the mistakes you made. You don't have to be perfect in order to deserve the love of a good man. You only have to have the maturity to recognise when you've hurt someone and work hard to make it better. Who in your life overreacted to small mistakes you made? Were you shamed as a child? Did you learn that you deserved to be punished? Did something bad happen that you thought was your fault? Is there a mistake you made long ago that you need forgiveness for? There is a younger person inside you waiting to be forgiven for something they weren't entirely responsible for. The bar is too high for you. If I was your therapist, I would work with you to find the source of the shame, and address that wound.
If you want to move forward and be with your boyfriend, your job will be to forgive yourself. Forgiving doesn't mean "it was okay"; forgiving simply means that it happened, that you can't erase it, and that you don't want to carry it around or punish yourself for it anymore.
You have done many things here that you can feel proud of! You've 'come clean', you've been honest, you've taken responsibility for your actions, you've not tried to minimize what you did, and you've chosen to be more loyal and aware of how you impact your boyfriend. These are all things you can use to build your sense of worth. You are acting very honourably. It's time to put your past mistakes away on the shelf knowing that you've learned from them and are a better person now. It's not our mistakes...not our worst moments that define us...it's how we handle them afterwards.
I wish you growth and happiness.
---
View 1 other answer
More Answers