Thoughts of afterlife causes anxiety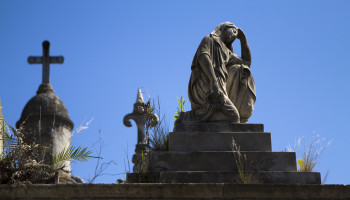 Sometimes I can't stop thinking about life after death. I was raised in a religion that teaches that we will live on forever either in hell or in heaven.
When I think of living forever (even if it is in heaven which should be good), I feel overwhelmed. I don't like the thought of living forever and ever and ever. Sometimes I just can't get the thought out of my mind and the thoughts lead to panic and anxiety.
Am I crazy? I don't think these thoughts are normal.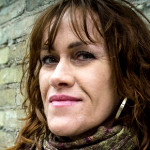 Hi California, What you're experiencing is indeed anxiety; it's very common. Through research we know a lot of things about how to reduce anxiety. I'll get you started and it's a great idea to connect with a therapist who can build on these ideas and get to know you well.
It's natural to have random thoughts that unsettle us. Our brains are complex, wonderful things. Fearful and anxious thoughts are a part of this picture; their purpose is to prepare us for the future and to help us make sense of the past and learn from it. But what happens sometimes is that our alarm systems get out of whack and get set off too easily. We often spend TOO MUCH time worrying about things that happened or might happen. When these thoughts take away from our enjoyment of life, it becomes a problem. So, while fear and anxiety try to protect us, they also seek power and will take any power they can get.
In general, fear and anxiety try to tell us one or both of two things: that something is wrong with us, or that something bad will happen (or that something bad will happen because there's something wrong with us). They will use anything they can as evidence to convince you. For example... "That person looked at you funny. You're strange looking". Well there are dozens of possible explanations for the look on that person's face, and it's unlikely it had anything to do with you.
For you personally, your thoughts are about the afterlife...about living forever. What does fear tell you will be uncomfortable about living forever? What would the worst part be? A therapist would help you dig deep to find the core of what you fear. It might be that you have no control over who you are or where you go. It might be that you fear going to hell because you're "bad". Search for that deepest fear.
I invite you then to picture that thought as a glass of water on a shelf. It's a heavy glass, and if you held it in your hands for a while and stared at it, it would get in the way; you'd be uncomfortable and unable to focus on your life. That's what's happening now. I suggest that the problem is not so much the thought you're having; we all have random silly thoughts that usually aren't true. The problem is how long you're holding it in your hand. You could have that thought (pick up that glass) a hundred times a day and, as long as you put it right back on the shelf, it's not a problem. The trick is to get it back on that shelf.
Right now, you're using distraction to do this. You're trying to focus on other things around you, but I think the glass is still in your hand. It's not enough; you're looking for more tools to get that glass back on the shelf. And the key is in your thoughts. Once you find out what fear is trying to tell you, then you can "talk back to" fear. So, as an example, if fear is saying to you "you have no control over anything", then you can work to accept the pieces you don't have control over, learn to tolerate that feeling, and claim back the pieces you CAN control. You CAN control the extent to which you let fear take you over.
With a therapist you can learn to "refute" fears' ideas. You can learn to look for concrete evidence of fear's lies and gain back control over your thoughts. I wish you the best!
---
View 7 other answers
More Answers