How would I know if I have the right therapist?
How do you know you have the right therapist for you?
How would I know how to "train" my therapist to be able to give me what I need from treatment?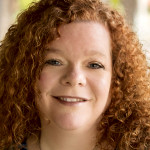 Hi, A good fit should have expertise in your issues. Generally, if you read their profile it should resonate with you...like they are talking directly to you. When you get into the therapy sessions, a good therapist will adapt their style to match your needs, they have done years of training to make sure they can help, so you should not have to "train your therapist" :) If you do, they are NOT a good fit. The idea of coming to therapy, is that you are there to get a different perspective and change what is not working for you, by that definition, you may not know what you need from therapy and that is where your therapist should be guiding you. That being said, in order for your therapist to give you the best service possible, they do need for you to be honest and let them know if you are willing or unwilling to incorporate the strategies they are offering. They need you to be willing to try things that are uncomfortable. A good therapist will also challenge your beliefs, make you question what you have done before...occasionally you should leave lighter, sometimes heavier, sometimes happy, sometimes lost in thought. If they are a good fit, you should feel like you can be your authentic self and feel safe, even if it is not easy. If you leave their office feeling like they are just a friend and you are not growing, they probably are not a right fit. If you leave their office feeling constantly frustrated, they are probably not a good fit. If they are not, let them know. A lot of times they can change their style or refer you to someone who is a better fit. It is okay to let your therapist know it does not seem to be working for you.
---
View 123 other answers
More Answers