I just feel so alone
I feel so alone. I have so many people around me, but it seems as they just listen and dont understand. They say it will all be okay, or they don't listen to me st all. Everyone says they are here for me but it doesn't feel like they are. Why do I feel so alone?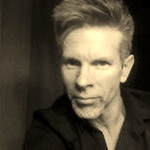 Hello there. Thank you for sharing your heart here. I want to start off by saying, in kind of an ironic way, your struggle is something many people go through, I might say quite often. Many feel alone with one another quite frequently. THe reasons for feeling alone vary much between person to person. In reading how you presented things, I will just respond from how this strikes me. Sometimes feeling alone might be the result of not completing the second half of the equation; meaning that although people "listen" it wont necessarily equate the elimination of being alone. Instead, its when you follow up by inquiring and listening to others that you may discover they feel and think and struggle just like you do. And as a result, you discover you really were never alone; when people discover common struggle and feelings, we are connected. Second, we as humans are sometimes feeling alone because we may be lacking some self-acceptance. Not fully accepting myself or situation , can be in the way of feeling the presence of others or the hearing the voice of others too. Or in other words, not bein 'ok' with myself makes it difficult being with others. Third; feeling alone may be us not clear on what we are really needing from another person?
These are just some thoughts to consider. Aloneness feels so real; and yet it has much to do with our perspective and view of things... we are all alone in a crowded world until we speak and listen more closely.
Kindly
-keith hughes M.A. keithcounseling.com

---
View 4 other answers
More Answers