How does counseling end?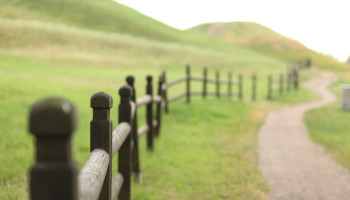 How does a counselor decide when to end counseling sessions or to terminate working with a client?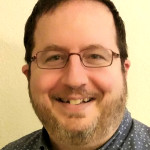 Hello. The end of the counselor/client relationship is one of mutual respect and engagement. Counseling sessions can end for any number of reasons. Among them are the client's inability to make forward progress in therapy; the clinician's inability to help the client (for a variety of reasons); a mutually agreed upon time frame for a number of sessions to be provided; or the financial challenges of the client who decides that they need to put their resources elsewhere. In this last case, a counselor should never cancel sessions with a client simply on the basis of the client's inability to pay. That is traditionally seen as an unethical practice. Other arrangements can be made to provide care to the client, which in itself should be paramount.
When the client and therapist decide that services are done, it is best if there is at least one or two more sessions to allow a case file review to occur, and to bring an appropriate psychological sense of closure to the client (and vicariously to the clinician as well, those this is perhaps not as important). This transition gives both a sense of having reached the end of a journey...rather than some abrupt departure from it. (An abrupt ending in therapy can have a varying level of impact both emotionally and psychologically on the client and therapist). Sometimes the closure of therapy is the result of a program of therapy being formally completed, in which there is a mutually known (albeit perhaps approximate) date of when that program will be finished. In this case, the client is likely feeling that impending closure and has time to prepare mentally and emotionally from a place of being the client in therapy, to a place of healing, growth and situational resolution.
I have always worked in therapy with the following slogan (if you will), that I learned years ago during graduate school: "Not every therapist is good for every client, and not every client is good for every therapist." It is perhaps one of the most important guiding views I hold in working with clients. The therapeutic relationship is driven by mutuality - the desire of the client to get better at living life, and the therapist's desire to truly see the client heal and grow. When there is a block in this process from either side that prevents that synergy from occurring, the relationship that should be established may not be able to form. Or, if already formed, may at some point be unable to move forward. In these instances, referring the client to another type of service or clinician is appropriate. Usually, this can be seen pretty quickly by either party, though sometimes it is not always clear.
Ultimately, the client and counselor need to work together to discover if the needs of the client (which is paramount) are being met in the therapeutic engagement with their current counselor, or if other arrangements need to be made to go elsewhere. If both are observant in this process, they can work together to maintain that sacred space and continue to reach the goals that have been set. Eventually, therapy will end, but hopefully based on the client's successful journey to the place where they wanted to go, and thus opening the next chapters of their life to a space that is more whole and brighter.
---
View 22 other answers
More Answers