Why do I feel like I'm always wrong in everything in my relationship?
My wife is always accusing me of cheating and telling me that I'm doing things she finds disrespectful even when I don't mean it like that. For example, she gets offended when I call someone at work "sweetheart." I wish I had a penny for every time she accused me of cheating on her. She doesn't, and never will say she was wrong. How do I get her to understand?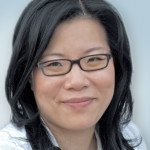 Hello. That must be very frustrating for you to feel that you to be reminded of constant wrongdoing in your relationship, especially when you feel that your wife does not admit to any fault. This could lead you to feel inadequate in the relationship that can harm your relationship in the long-term. Based on what you are reporting and without knowing your wife's side of the story, I would say that you are raising 3 different concerns.
One is that there seems to be some concern of infidelity from your wife that you feel is not justified. It may bear clarifying how each of you define "infidelity". Currently, there is no uniform definition of infidelity because it can emcompass a hook-up, chatroom texting, extensive phone calls to a female friend, viewing pornography, a massage with happy ending, physical intercourse, or intimate emotional sharing. Depending on whether any of these circumstances have occured, you may need to reflect whether there is any truth to what she may be accusing you of and for you to share with her your reasons for engaging in these activities. If there is no truth to it, then my clinical intuition is that she may be accusing you of infidelity as a way of saying, "I feel you distancing from me." In other words, it's not so much about whether you are actually unfaithful but a statement of how she feels as she witnesses your distancing from her. Often times, accusing a partner of cheating is likened to a cry or a yearning for closeness. If so, what you want to do is to reflect to her that perhaps she is saying that you are unfaithful because she senses that you are moving away from her emotionally. If this is true, you may wish to share with her why you are pulling away and then discuss the kind of support you may need to feel closer to her again. Otherwise, if the focus becomes about who is right and who is wrong, the conversation will never touch at both of your core emotional needs.
The second issue touches upon how to interpret calling someone a "sweetheart." The term has been loosely used in a variety of contexts to mean "you're so sweet and kind", "my dear", or in a flirtatious manner to mean "sweetie." The intention behind the use is known only to the speaker. You may want to reflect in what context you meant to use the term and share it with your wife. If your wife overheard the comment not knowing your intentions or context, it is possible that she may have misinterpreted what you have said. If she finds the term disrespectful, it may be her way of expressing, "I want to be the important person in your life and if you call someone else a sweetheart it means that I am not valued as much." Therefore, arguing about who has the right or wrong interpretation may be missing the mark. Rather, the issue is about how do you wish to treat or show consideration of each others feelings? You may wish to explore how do you show her that you value her and that she is important to you? Is saying "sweetheart" to another woman conducive to that or is it sending mixed messages to your wife? That said, if you have expressed and shown her that she is important to you on many occasions with open discussions and by understanding, accomodating and prioritizing her needs, then her actions may be a reflection of her personal insecurities. She may need to speak to a therapist about her feelings and her fears.
The last issue you raised concerns your wife never admitting she's wrong. Indeed that must be frustrating for you to hear often that you are doing something wrong. In the absence of her admitting to any faults, it could seem like you are the one with the problem. Unfortunately, blaming invites defensiveness and a withdrawn behavior because most people who feel blamed do not feel good about themselves and wishes to distance themselves from the person who is making them feel unhappy. This pattern can also trigger the partners' insecurity as they witnesses the distancing, which could make them angrier and more accusatory - creating a vicious cycle. Finding a healthy way of reaching out when your partner is in turmoil to help calm her emotions and being able to speak about your own feelings and needs is at the heart of a very secure attachment. This kind of conversation can be guided by an experienced professional to help both of you to express your feelings and needs in a safe and secure way to foster a secure bonding. We sometimes take for granted the simple expression of, "I'm sorry." However, it requires a certain comfort with being vulnerable to express that. In my practice, when a client tells me that his or her partner never says "I'm sorry", I am often observing the first partner to see if they are able to express vulnerability. If neither of them express it, then it makes sense to me because why would one risk being vulnerable and then getting hurt if they open up if the other partner doesn't do it.? These insights in therapy can sometimes lead to a different relationship building conversation, which can help couples to to feel safer with each other rather than blaming and alientating.
For more information about these services, you are welcome to read my materials on my website at www.PsychologyResource.ca or to contact me at (514) 690-2469.
---
View 4 other answers
More Answers