How do I make myself happy without someone who made me happy?
How do I make myself happy without the people who made me happy? Now that they're gone, I feel sad. It's been two months now but I seem to be unable to stay okay and independent.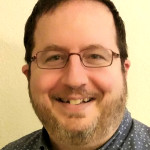 Hello. So, someone made you happy but is no longer around? I am sure that feels devastating. As a counselor I usually have to ponder this kind of thought because it lends itself to suggesting that happiness comes from the external, rather than the internal side of a person's life. Happiness is formed within ourselves. All the external trappings of happiness are usually quite fleeting, and temporary. Even relationships fo not last forever. If we get to a place where we are reliant and dependent on those around us to create happiness in our lives, then we lose the opportunities for us to do it ourselves. We are entirely capable of finding ways to be happy. Sometimes this entails working out issues that are holding us back from reaching a place of peace, or resolution to a specific problem.
What I would offer to you, is to find ways in which you can develop happiness for yourself. What do you like about your life as it is right now? What can you do to create change in your life to increase your happiness? These kinds of questions can be valuable to you as you seek out ways to make happiness an internal rather than an external event. Mourning the loss of a social connection (in whatever way that occurred), is part of the grieving process, but it is not permanent. It is a path to healing and moving forward. From this, you can seek out new sources of happiness. I encourage you to remember that happiness is independent of the external experience you have in the world. Happiness is an expression of the internal feelings, so that will be the source or the font of positive emotion from which you really draw. If you are lacking in happiness, then it becomes important to examine why that is, and what you can do about it to promote self-care. Seeking out a professional counselor can also be a good option as you move through the grief/loss process and examine the reasons happiness is not in greater supply.
I wish you happiness for every day of your life.
Best wishes.
---
View 1 other answer
More Answers