How would I know if I have the right therapist?
How do you know you have the right therapist for you?
How would I know how to "train" my therapist to be able to give me what I need from treatment?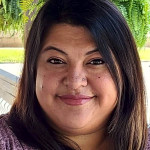 Hello,
As a counselee I can tell you that I knew I had the right therapist when I felt challenged. Also, when I did the work they gave me and saw growth from it, I knew I was being understood.
As a counselor I can tell you that the best work happens when you are willing to be vulnerable, it feels very risky because this is a person you don't know. The fact that they aren't living day to day life with you is actually a good thing because it helps them see your life in a different light, therefor they can give you perspectives that you may have missed.
I hope you find the right fit, I encourage you to keep trying until you do!
-Sucely
---
View 123 other answers
More Answers