How long do I wait on my ex-fiancé to choose me over his ex-girlfriend?
My ex-fiancé (whom I am still seeing) left me because of the pressure from all three of his teenage daughters. They wanted him to try to work it out with their mom (his ex-girlfriend of 20 years). He and I split three months ago, but I have been seeing him pretty regularly despite the fact that he is living back with his ex-girlfriend and kids. He is "co-existing" for the kids and fighting all the time with his ex-girlfriend. His daughters don't want their dad with me because my two boys (grown adults and on their own now) had bad reputations and issues with drugs. His daughters say it is embarrassing for him to be with me. He and I had an absolutely amazing relationship and connect on so many levels. He is getting a lot of pressure from his family and his longtime friends to "do the right thing" and stay with his ex-girlfriend for the kids. He says he wants me to wait. We were going get married last year. He bought me a $1000 dress, we had invitations made, and everything set up, but then his girls told him they'd never speak to him again if he married me. He says he's trying to mend his relationship with them.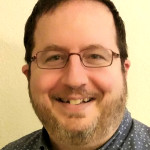 Hello. It seems you are in a set of circumstances that are highly uncomfortable for you. Do you feel those circumstances are healthy? Do you find pleasure being in such a place of uncertainty? Why do you continue to be in this situation? Without meaning to appear that I might be lacking in compassion, you do have the option to leave the connection completely if the harm it is doing is more that the pleasure it brings you. Is there a benefit to being in this relationship? Do you consider this situation to be for your highest good? Is it healthy to be involved in something that is not likely healthy or perhaps could even be seen as dysfunctional? In truth, only you can decide the answers to these very important questions. I would encourage you to think of who benefits by being in this situation, and how you might be able to find happiness in other relationships that are healthier and more positive. In my clinical view based on what I read, this particular relationship does not carry the joy I am sure you want, nor the healthy interactions you would expect in a functional romantic engagement with another person.
Beating yourself up about potentially wasting all this time waiting for the other person to come around will not serve a positive purpose. It likely will only lower your self-esteem. There is a time to wait to see how things develop, and a time to move on to other experiences. You are the one to make that choice, but I would encourage you to connect with your inner higher self, for the most clear answer. Chances are, you already know the answer, you just need to embrace it. Getting in touch with a counselor in your area can also help ferret out some of the deeper issues that you might not have felt comfortable expressing here.
More Answers