How can I deal with my depression?
I know I need to deal with my depression. But I don't know how and I don't want to tell anyone.
How can I deal with depression without telling anyone?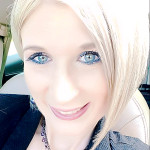 Hello,
It is completely understandable that you would not want people to know about your depression. I would first like commend you for realizing that you need to help with your depression by reaching out here. That is a great start, and you've taken the very first courageous step.
Depression can feel debilitating and overwhelming. Depression is also a very personal thing and no one has know but you and the therapist. The best way to begin learningand dealing is to pick up the phone and call a therapist or email a therapist and schedule a session.
The great news is that with professional help you can feel better and you will learn how deal with and manage the depression. There are many ways to help with depression that a therapist can teach you and help guide. You do not have do this alone. Asking for help and going to therapy is a strength! This can be done in a private and confidential setting.
Depression should be treated by a therapist, in a safe, confidential office setting. The therapist can then discuss your depression with you in more detail to figure out the underlying cause, how long you've been feeling this way and identify what brings on these feelings.
There is hope and depression can be treated with great success, you CAN feel good again. Depression can be managed appropriately by seeing a licensed therapist. Often times therapy will offer relief because you would have someone there simply to listen to you, validate your feelings and listen to your story. The therapist will be able to offer professional insight and perspective on the situation and help you think outside the box.
The therapist can do many things with you, provide insight and offer many ideas to help you learn new coping skills and ideas of things you enjoy, encouraging you to re engage in hobbies you once enjoyed or even discover new things you may enjoy. There are creative ways to learn to cope too!
Your therapist will also be there to support you, without judgement, at your pace, through the entire process. But the first step is finding a therapist and beginning to identify the cause your depression. Healing is possible and getting your happiness back is also possible.Feel free contact me for additional help or information
Laura Cassity, LMSW, LMAC
---
View 2 other answers
More Answers