How can I train myself to stop eating when I'm full?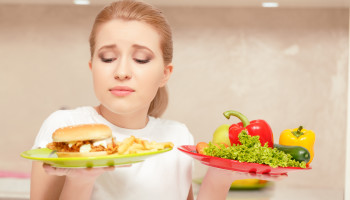 I have no self control over food. Most people stop when they've had enough, but I keep eating for the pleasure of it. Especially with sweets - I'm never done eating dessert.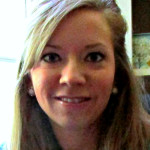 Hello! I'm so glad you decided to write in today. This is such a great question and I'm sure many others will relate to exactly what you're describing. There are a few different ways we can look at in understanding your concern. 
First, I think it's important to understand food is just food. Food is meant to nourish our bodies, provide us with energy and yes, sometimes reserved for special occasions and celebrations. But in many cultures, we place a LOT of emphasis on food. We have food at every gathering and every celebration. What's more people have come to almost EXPECT food to be present at any and every get-together. And if it's not? Well, then forget about it! 
I see this time and time again with my clients. Donuts appear in the office, and it's almost like donuts have never been there before! Must eat one (or two)! However, we need to remind ourselves that this occurrence, or similar ones, will not be the last time we can enjoy this particular food. It is likely the office donuts have happened before, and they will be there again on another day. During these moments, I like to have my clients employ a Stop-and-Think method. Stop-and-Think about your goals before you eat. Is this donut getting you where you want to be? Also, I have my clients ask themselves how special is this donut? If the donut really is a special donut (from the best bakery in town and you've never been there before) then now might be a time to have the donut. But if not, it would be wise to pass and wait until that "special" donut. 
Another aspect we need to remember about food, is to think about what we're getting from overindulging or overeating. Are you trying to drown out other emotions? Are you trying to feel better and the food gives you that feeling for a brief moment? What ELSE is going on? This can be determined by utilizing what we describe as a Thought Record. A Thought Record involves tracking and identifying thoughts and feelings associated with food triggers. By targeting the emotions, we can then determine where they're coming from, as well as how to decipher them. A therapist can also help you with understanding your emotions related to food and will be helpful in assisting you with the Thought Record.
The most important thing to remember is that "food addiction" can be a real problem for a lot of people. If food is taking over your life and you are preoccupied and overwhelmed with knowing where to start, please seek out help. Binge eating is the most common eating disorder and impacts the lives of thousands. 
There are lots of free resources and information on my website at www.maddenwellnessky.com. In addition, I offer individual coaching and counseling through my website and I would love to help!
- Amber
---
View 1 other answer
More Answers