How can I help myself and change my behavior?
I've hit my head on walls and floors ever since I was young. I sometimes still do it but I don't exactly know why,
I have anxiety and I had a rough childhood but now I'll start to hit my head and sometimes not realize it but I don't know how to stop or even why I'm doing it.
How can I help myself to change my behavior?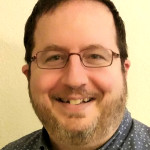 Hello. I have to wonder from a behavioral perspective if what you are doing is useful for you. In other words, does it serve a purpose in some way when you find yourself doing it. Yes, this could well be an expression of anxiety, or maybe some type of coping skill you have developed over the years to deal with stressful situations. Yet it sounds like you have developed a sort of knee-jerk behavioral conditioning that causes you to do this behavior during specific (or perhaps even non-specific) circumstances. Do you think it is a self-soothing behavior? Do you feel good after you have done it? The behavior itself is likely causing some form of slow physical damage, so I would recommend you have yourself checked by a doctor, to rule out any injury. If none exists, this obviously doesn't excuse the behavior, it just says that for the moment luck is on your side.
When we do any behavior of any kind, it is good to ask if what we are doing has merit or value. Is the behavior helping us to solve our problem, or is it merely creating yet another problem by doing the behavior in the first place. In the same way that a person might drink excessively because they are stressed and need to cope with some unresolved issue, when they are done drinking the original problem will still likely be there, but now they are intoxicated. No closer to solving the issue. When we deal with things like anxiety or depression, we need to do things that work on dealing with the symptoms, but also get to the root issue that created those feelings and find effective solutions. So the things we do to cope with life events need to not be ones that cause us harm, but rather support us as we move forward and work to deal with what life throws at us.
Sometimes seeking support from a friend or a counselor is a good idea. Being given the opportunity to express your feelings about what is going on around you and getting feedback and insight from others is much more effective than actions of self-harm, wouldn't you agree? So I would encourage you to find a counselor or a trusted friend who can help you find positive behaviors you can take to deal with your feelings, as you also work to find the answers to the day to day issues of living a life filled with promise and opportunity.
Reach out if you need help...there will likely be a hand there waiting for you.
---
View 3 other answers
More Answers