I'm afraid that I'm gay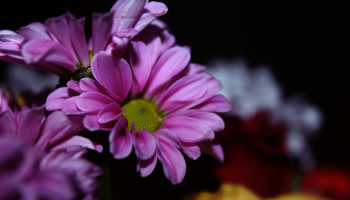 I've been going through a rough time lately. I been into nothing but women. I've never thought about men until a week ago. I'm very upset and depressed about this. It's not normal to me. I looked at gay porn more than once to prove that I'm not gay. I get the same results each time, and I feel disgust. This is tough on me. I'm scared that I looked too many times. I keep thinking about it and shake all the time.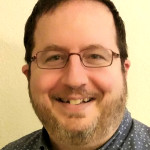 Hello. Coming to terms with the idea that you might be of a sexuality other than the one in which you were socially raised to be, can be emotionally disturbing, and quite unsettling. It creates anxiety, maybe even panic, and leaves us feeling confused and uncertain about our own sense of identity. It becomes important to first ask yourself how you feel when you are thinking of being intimate with guys, or if you desire them to be intimate with you. It is important to know what impact this has on you, because it can determine your level of follow through and desire in pursuing sexual activity with someone of the same sex. I am not going to pass judgment on you either way - even for having the thoughts. I have worked with the lesbian, gay, bisexual, transgender, queer (LGBTQ) community in various ways over the years. Many I speak to, say they had to struggle to come to terms with this awareness about how they see themselves sexually. Maybe you are bisexual, and don't have an exclusive attraction to the same sex. You might consider doing some searches online for community support groups in your area, to explore the feelings and issues around this topic. Talking to someone who you trust can be helpful too. Running from your feelings is not a good idea, and others in a support group for sexuality issues, might be able to relate to you and what you're going through right now. This will offer you perspective, as you think on how this plays out in your life.
Counselors are typically well trained to provide clinical services to clients who are experiencing feelings and thoughts much like the ones you are having now. I encourage you to consider reaching out for help. You are not crazy or insane for thinking of working with a counselor, nor of having feelings of same sex attraction. If you decide you are indeed gay, then know that you are not alone and never will be alone in that feeling. There is a huge community of support for you. Additionally, we all need help sometimes dealing with all sort of issues. A counselor can work more in depth with you to examine the motivations behind the feelings, and help you come to terms with them more directly. I hope that you come to a place where you feel less alone and more secure with yourself as you examine this area of your life. No matter what, do not fear being yourself. Again...you are not alone, I promise.
Warm regards,
Shawn Berthel, M.S., LMHC
---
View 2 other answers
More Answers