My family says I have depression
I'm in my late teens and live with my dad. The only time I go out is for my college classes. Sometimes when I see my friends I want to talk with them, but sometimes I won't want to talk to them for days or even weeks.
Sometimes I feel i'm not worth knowing or i'm never going to do anything right.
Are they right, am I depressed?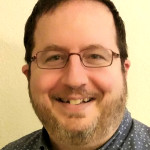 Hello. Being a teenager in our society today can cause depression quite easily. We look at the world in which we live, and the doubts we have about being able to make a contribution, or to have value and worth with the people around us, and we begin to internalize those messages of self-worth. If that alone were not enough, you are trying to figure out where you want to go in life, and who you are supposed to be in the world. Teens are faced with pressures of being judged by your peers for how you present yourself; following current fashions; possessing the trendy things; and hanging out with the "in crowd." Here's a "secret" that might help with most of those issues: Not much of those problems I've just described will really matter as they might seem to right now, in the real world. If you are feeling depression because you feel you lack some of those things that are seen as important by others (like your peers), I can assure you that being someone who is kind; compassionate; understanding of another person's suffering; and the effort you make to be the best person you can become in the world, will far outweigh anything you experienced in your teen years.
When we are young, we judge everything based on what our peers have, what they say, the way they dress, who's popular, who's not popular, and for the most of it, all of that is external. So the question becomes, are you trying to fix the feelings on the inside (the internal stuff), with the trappings of all the stuff on the outside (the internal)? That is to say, do you feel that if you had what your friends have, you would be happy and less depressed? Depression is usually a symptom of something much bigger, it is not typically a problem by itself (just as a person who experiences a high temperature may likely have a cold). So fixing the symptom requires looking at the possible causes. In your post, you mentioned that you live with your dad. Are your parents divorced or separated, or has your mom passed away? Either of these circumstances could certainly cause depression. Finding out when you started feeling depressed, might be able to pinpoint the trigger that caused it, which requires looking at when you last felt really happy. It is also important to keep in mind, that as a teenager, your emotions are often being experienced very randomly, and sometimes without cause. It is part of your emotional development, but as you grow older can learn how to manage those emotions better and practice doing things that help you feel better (without causing harm to yourself).
Have you tried talking to your dad about your feelings, or maybe another relative if you feel safer doing so? Do you have a friend who is your best friend...someone who is there for you no matter what? If not, there is a service you can use that is a national number for teens to talk with teen peer counselors. They are teens like yourself, but they have some insights that might be helpful. Its called Teen Line (https://teenlineonline.org/). It helped me when I was in my teens, and has helped lots of other teens as well. You might find a place to get some referrals to other local services in your area. If you want are in Washington state and would like to connect with me directly, you call link to me via my profile page. Or perhaps finding a counselor in your local area might be useful. Most towns and cities have some form of low cost counseling. You might also check with your school for assistance.
Don't be afraid of not always knowing how you are supposed to feel. Adults don't always have a handle on it either. Being a teenager carries a lot stress, fear, and uncertainty. But you are not alone, and there is help if you reach out for it. I wish for you the very best, and bright future.
---
View 10 other answers
More Answers